Fall risk: Avoiding Injury in the Winter Months
Posted by GRANT SCHAFFNER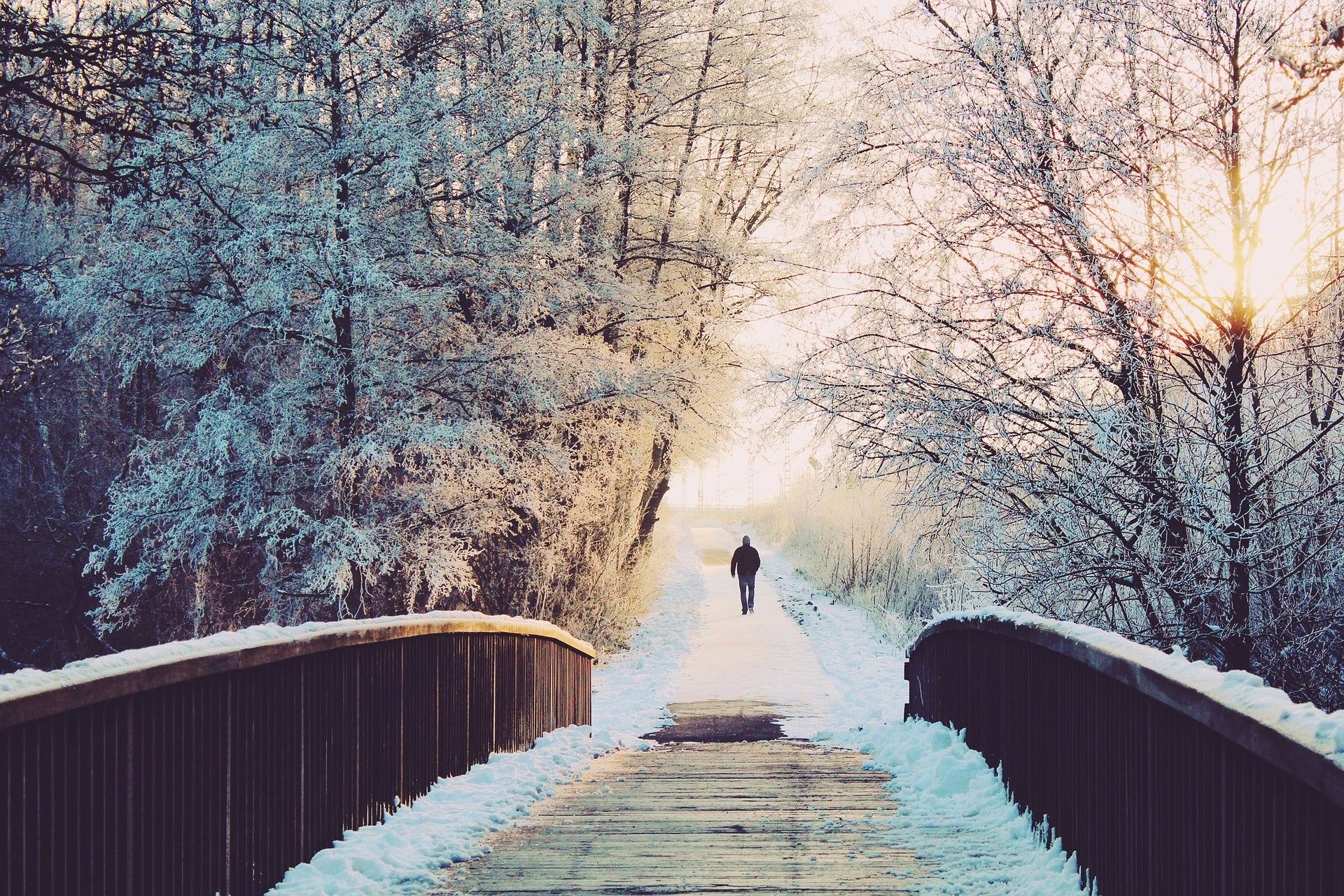 As the weather begins to cool down across the US and fall begins to transition to winter, it is important to highlight some of the unique wintertime risks to be aware of. Instances of injury from slipping and falling spikes drastically during the winter time, particularly with older adults, however, the risk is real for everyone. 
Winter weather, such as freezing rain, snow, or sleet, can make for dangerous and unpredictable conditions. Most people are aware of the risks when driving, but often we forget the increased risk when simply walking outdoors. 
A few key tips to remember that will keep you safe:
1. Check the weather! Knowing what the weather is like before leaving the house is one sure fire way to stay safe. If you know what conditions are like before you leave, you can make the best decisions about what clothes to wear, and more importantly, what shoes to wear. Additionally, you will know how careful you need to be when going about your daily business. 
2. Walk slowly and carefully. Running or briskly walking heightens the risk of falling dramatically. If you are running for exercise, it is recommended you either find an indoor gym with a track or treadmill. Alternatively, outdoor enthusiasts should seek out a grassy area that is relatively clear of snow and ice for their exercise and as always exercise an abundance of caution. 
3. Try not to make unnecessary journeys when conditions are poor - The more time you are exposed to risk the more likely things are to go wrong. Keep an eye on the weather and try to plan your errands for days when conditions are better, and avoid going out if at all possible when conditions are poor. 
4. Know your area - it is important to know what areas are often icy or dangerous during the winter months. Areas that do not get much sun, have a steep gradient, or outdoor stairs are major contributors to winter time injury. It is impossible to always be in the know, but it is important to do your best to avoid these areas or otherwise exercise extreme caution
In the wintertime, all it takes is one misstep to slip and fall. For the most part, the injuries that come from these falls are mild and will heal without medical intervention in a relatively short time. However, the risk of severe injury when slipping and falling remains real, and it is almost impossible to predict what the outcome of a fall will be until it happens. 
This is your friends at ACO saying stay safe, stay healthy and be aware of your surroundings this winter! Our mission is to help more people live and move better, everyday - and we hope this information helps keep people safe and healthy. Collection 2019 Sale 70% Off Title for image